NCX offers a per User and per Server IT support model ideal for SMT to Large Enterprises. Due to the complexities of the business LAN environment, we suggest that we lead with a Basic Network Audit, allowing us to then make specifically suited recommendations.
After a short assessment, we will prepare a no-obligation proposal for consideration that will suit your business and your budget. Our affordable solutions ensure our customers enjoy the very best in NCX technology.
Office Apps, Anywhere Access, Cloud Storage, Email, Teams
Available Business Packages
Microsoft 365 Business Basic, Microsoft 365 Business Standard, Microsoft 365 Business Premium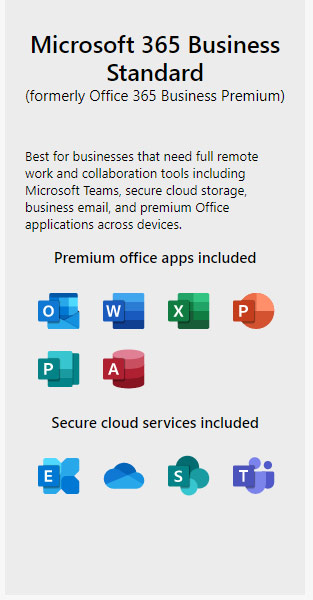 Connectivity – Current Connectivity speeds, latency and reliability tested over a set period.
Firewall – Check the current firewall and rules.
Switching – Check the current switching / VLAN environment.
Servers – Check health and security of the servers and their operating system.
Cabling – Check the status of the cabling in the server room.
End Points – Check workstation anti-virus and operating system.
IT Support Options
– Remote and On site
Server Support
User Support
Network Support
Anti- Virus Support
Server Back Up Support – On site, Cloud,
Pro Active Monitoring
Hosting Web Sites
Registering and Managing Domains
Web Site Hosting
& Domains Registrations