Explore these three practical and accessible technology products built for doing business better.
1. Yealink's WIRELESS HEADSETS
WH6 Series DECT Wireless Headsets×UC Workstation
Communication is a cornerstone of business. Crackling and noise, voice delays, and bad lines can deter potential clients and frustrate your existing clients.
Don't let a qualified lead hang-up on your business because of irritating communication failures. Think of your own experiences; if a call is so soft that you have had to say "pardon, could you please repeat that" more than once – what is your next action most likely to be… to look for the information / service elsewhere.
Yealink specializes in business communication products and incorporates the following industry-leading technologies into the WH6 series.
• Acoustic Shield Technology "provides great audio quality through de-reverberation, full-duplex features, noise-cancelling microphone, and a speakerphone" [Yealink News]
• All-in-One design = USB hub, wireless charging, Bluetooth capabilities, compatible with software platforms such as Microsoft Teams, long range connections, and 14 hour talk time. Geared toward co-working or private space meetings.
Hear and be heard with the following Yealink WH6 Series workspace enhancing features.
• Essential DECT Wireless Headsets WH62 & WH63 – Acoustic Shield Technology, comfort, Busylight technology to minimize distraction and interruptions, 160m long range connection, and more!
• Premium DECT Wireless Headsets WH66 & WH67 – Compact hub with full-duplex speakerphone, Acoustic Shield Technology, fast wireless charging, high speed USB hub, touch console, ability to connect devices and manage communication simply, and more!
The NCX Advantage – Software and Hardware transitions supported by NCX are seamless. Our team will help you select products according to your business operations and fine tune the feature selections such that the functionality is styled to your preferences. Expert roll out and training, keeps staff connected to clients without downtime. Yealink phones are ideal for in-office or remote office applications.
Read more about the benefits of having a properly kitted-out office regardless of location in this article. & to go directly to Telecomms solutions, you can click here.
2. HikVision CCTV CaMERAS & NVRs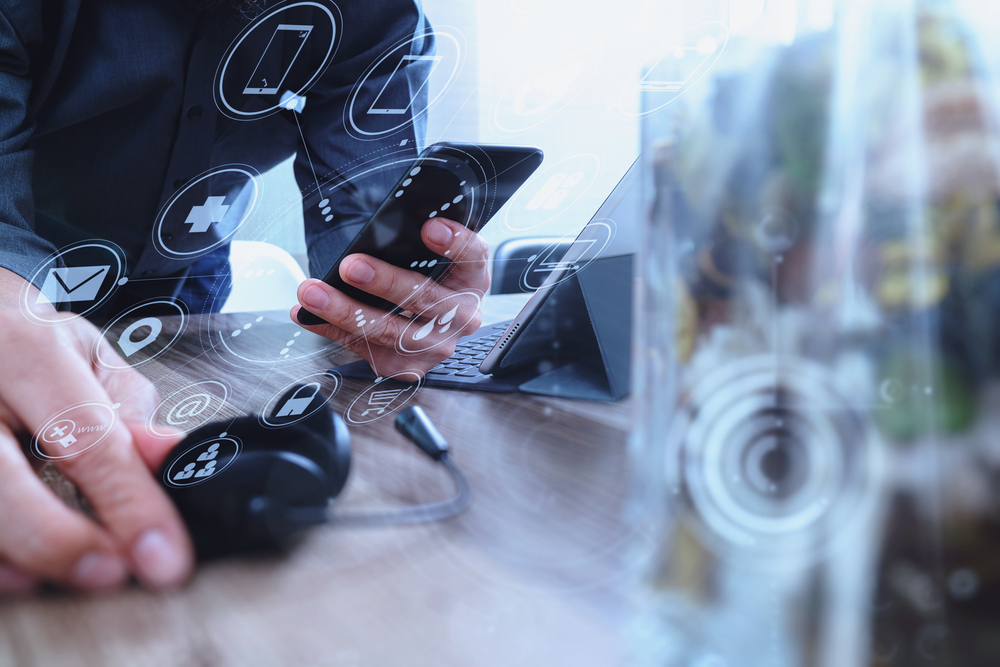 Compact affordable video camera technology for clarifying video, transparency and accountability. HikVision Pro Series are award-winning indoor&outdoor dome and bullet cameras. Multiple features allow for flexibility in various applications.
• High Definition & True day and night colours – precise bright details and true to life colour images.
• Night Vision – automatically activated infrared LED lights for indoor or outdoor environments.
• ColorVu – keep details true to life with high performance sensors and advanced lenses offering superior reliability in low lighting conditions.
After all, what is the point of video if the images are not of a quality to be of credible use!
Store IP video network data securely without hogging network and storage resources! Hikvision's NVRs Network Systems technology is a full range of high-performance standards based equipment. It offers Layer 2 and Layer 3 switching, video management via software, and is completely scalable.
The NCX Advantage – Knowledgeable and experienced staff make installation and connectivity simple. Allow us to help link your compatible devices. Hassle free set-up includes assistance with linking to Smartphones, recording & backup devices, servers, etc.
Our standout service team is conscientious and fully trained on Health and Safety Standards to ensure complete peace of mind with installation followed by remote support. *Worried about power supply? NCX has a fail-safe solution to avoid loss of power to your security and surveillance systems.
Read more about the ROI of utilizing monitoring technology in your business environments in this dedicated article.
3. The Xerox Iridesse
The Xerox Iridesse Production Press is innovation in colour print technology at its most impressive!
Unique in its range of ink hues… stop and read that again, this is a competitive edge differentiator in image quality. In an age where the Visual is greatly impactful, at times the most prominent and valued feature… this is worth investment.
The Iridesse allows for whites, metallics, fluorescent pink and unprecedented overlays! This machine can handle big jobs with ease but adapts well to smaller jobs too, so client needs can be met without a requirement of bulk.
It boasts a print speed of 120 pages per minute and is capable of printing on a wide selection of materials including poly-synthetics and oversized sheets. The Iridesse contains robust software that empowers diagnostics and allows for file issues to be fixed simply without stopping or slowing production.
This Colour Production Press creates possibility; it will enhance current client products, draw new clients and distinguish your business offerings.
The NCX Advantage – Authorized Xerox concessionaire since 2008. Our well-versed experts are placed to ensure you 'flex' the maximum benefits out of the high-power capabilities of the Xerox Iridesse.
The Xerox Iridesse Colour Production Press is versatile, easy to use, and empowers opportunity creation. Read about this product in detail here; Product Focus – Xerox Iridesse. Available for Rent / Buy / Finance.
Our Speciality-Partnership
NCX has over a decade of hands-on experience assisting South African businesses to grow and operate optimally.
Allow our professionals to add value via appropriate and intelligent solutions that avoid over-sell and promote scalability. Explore our Office Automation and full range of services here.
Building Connections & Facing the Future with Hope
We are grateful to report that despite the harsh climes, we continue to grow. It is with joy that we announce the opening of a new regional office. Clients can now avail themselves of our high standard of service from our office in Paarl, Western Cape. Connect with us and enjoy nationwide support.
Back your business and contact NCX.
Contact us on: 010 035 1218
Connect with NCX via Facebook, Twitter, Instagram & LinkedIn