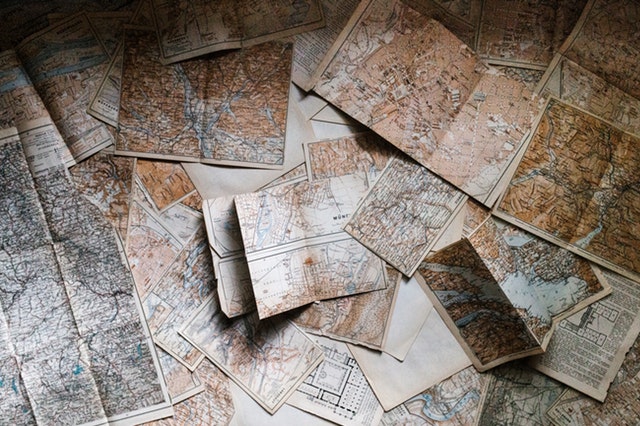 The benefits of going paperless are not "hype". Genuine business advantages exist and can be realized through intelligent integration of personalized tools for digitalization. Here is an overview of two case studies to highlight the specific advantages gained from the move toward office automation.
POTENTIAL REALIZED; LEADING EXAMPLES
CASE STUDY 1; LARGE-SCALE INSPIRATION FROM A BANK
One could be forgiven for thinking that a paperless bank is impractical, if not impossible, but Argentina's oldest bank BBVA proved naysayers wrong when they successfully did just this.
Motivated by the desire to improve customer experience and reduce paper they teamed up with Xerox and designed a personalized solution capable of facilitating their transition to paperless.
Armed with Xerox Capture and Content Services they drove digital transformation from conception and to reality. This choice positively impacted the way business was conducted in their physical bank branches. It sped things up, which in turn improved customer experience and lent credence to their image of being a "modern…bank that stays up-to-date" and "bank of the future" according to their clients.
What began in their headquarters moved outward to their 250 branches countrywide. The strong alliance between Xerox and BBVA was a massive component behind the success of the bank's paperless revolution which helped them "become much more competitive" in the words of their Process Engineering Deputy Manager.
CASE STUDY 2: TRANSFORMATION & AGILITY INSPIRATION FROM AN NPO
Family Services Toronto tackled over one hundred years of paperwork that was weighing them down – by literally wasting space for storage and incurring laborious time-consuming document retrieval.
Through a custom-tailored Xerox' solution they effectively empowered themselves to toss five hundred boxes worth of paper. This freed-up physical storage space allowing their offices to relocate. Moving enabled them to not only save money on rent but also provided an office which was more suitable to their organisation. By going paper-less they maintained and increased compliance with all necessary regulations and statutes which was of vital importance.
• Xerox Capture and Content Services eliminated numerous paper forms and a host of various paper submissions. It cut redundant data related tasks that were time consuming and prone to be impacted by human error. Their investment in Connect Key technology enabled devices facilitated automation of business processes.
FST worked with Xerox to create the file architecture and metadata structure that was best equipped to meet their needs.
Specific adaptations for their business permitted integration with Client' databases and allowed for a single point of access to assist with streamlined and automated workflow. The great paper purge resulted in improved service delivery to clients. Staff were freed-up for core work they were passionate about; serving families and residents rather than pushing paper. The move to paperless provided them with significant financial savings in addition to practical daily benefits.
Overall, the project improved Client Experience immensely accordingly to Vani Visva, their Director of Finance and Business Technology, who speaks highly of the project's success.
TANGIBLE REWARDS REAPED FROM GOING PAPERLESS
Statistics from the case studies cases regarding the particulars of what positive changes were experienced by staff, management, and clients:
[Source 1][Source 2]
Reduction in the time taken to perform vital tasks.
• Onboarding process time at BBVA was reduced from 40 minutes to 10 minutes.
• Internal Bank maintenance for documentation was reduced from 10 minutes to 1 minute.
• Invoice processing time for FST Passport Program decreased by 60%.
• FST expected Audit-time was reduced.
• Manual document retrieval time was eliminated with instant access to digital files.
Improved Workflow Processes
• Automated processes removed invoice and receipt processing for FST.
• Cumulative manual submission for FST Passport Program transformed into single automated workflow process.
• New invoice submission portal confirms Client payments without staff intervention required.
Saved Space
• Elimination of paper forms required to be on hand in BBVA branches.
• Decreased paper to be sorted and organized in employee workspace at both BBVA & FST.
• Less space was required to store 'hard copies' when FST eliminated 500 boxes full of paper after going digital.
• Removal of incoming receipts, faxes, paper invoices for processing at FST.
Compliance with regulations was achieved
• Data validation upon entry incorporated biometric data at BBVA.
• Digitized records allowed FST and BBVA to gain compliance with regulations on record retention.
Human error was reduced
• Data capture automatically distributed data among systems and 3rd party systems for better Client access through portals and apps.
• Ability to pull Client information from past forms to fill in current forms at BBVA & FST.
• New ways to sort and mine data were created for FST and BBVA.
Enhanced Security
• BBVA and FST both enjoy secure internal business & Client data; safe from theft or natural elements capable of destroying paper files.
• Access control incorporated in FST & BBVA document management system. Easy management and clear transparency of who is accessing what files and when.
Cost Saving
• Improved workflow and efficiency translated into financial savings as less employee time is wasted and staff roles can be consolidated.
• FST enjoyed a 20% savings or return on their investment in going paperless.
WHAT IS REQUIRED TO GO PAPERLESS?
Information management systems that work on scale and meet your business needs.
XEROX & NCX AGILITY TO CREATE CUSTOM SOLUTIONS
Xerox allows for highly individualized design. You can specify what data architecture looks like and what metadata structure looks like.
Xerox Capture and Content Services redefine document management in the following ways:
1. Capture data from multiple entry point sources; including paper, electronic and biometric data.
2. Integrate data and documents into your unique business processes i.e. send captured data exactly where you need it to go.
3. Automate repetitive functions and incorporate data with all 3rd party systems that your business works with.
4. Index, store, and retain documents according to needs.
5. Retrieve data instantly and securely.
Xerox ConnectKey Technology can be utilized as portals for standardizing and capturing data across your workplace.
LEARNING FROM THE SUCCESS OF OTHERS
The achievements that accompanied going paperless are motivational and demonstrate practically how one can save time and save money through deciding to go paper-free.
Similarities between both cases include
• The correct and individually tailored documentation management system was key to success.
• Benefits and ROI of going paperless demonstrated as literal not theoretical.
• Xerox was chosen as a strategic partner due to leading innovative technology, long-term vision, strong ethic on teamwork, and comprehensive personalized solutions.
THE ROI'S OF DIGITALIZATION
• Positive change in Client perception & experience of the businesses.
• Reduced workload for employees as business processes were automated.
• Specialized archiving featuring excellent instant access with compliance on record retention.
BREAK ON THROUGH TO THE OTHER SIDE
Are you ready to step towards paperless? Upgrade your work environment? Xerox is an intelligent partner with an eye for keeping you competitive and successful.
NCX knows Xerox products backwards, forwards, and inside out because we've been working with Xerox for years.
NCX supplies access to all required infrastructure and services including hosting. Utilizing NCX allows you to benefit from a single-vendor who specialises in Office Automation.
• Custom designed solutions, implemented, maintained, and serviced. Don't be put-off by anxiety about disruption. NCX professionals are trained to ensure conversion is non-disruptive. We provide your business and staff support from Day 1.
• An Office Consultation. Meet with a NCX professional who is able to evaluate the system and structure that you currently rely on and supply you with feedback regarding how to maximise the ROI of streamlining your business operations via pragmatic roll-out of Office Automation solutions.
NCX will work side-by-side with you to ensure that personalized solutions meet your business needs and priorities.
Connect with NCX via Facebook, Twitter, Instagram & LinkedIn